What are the features of the Fence Welding Machine?
Fence Welding Machine
Product Features:
1. Each group of transformers is controlled by a separate microcomputer, once pressurized, multiple times of welding, making the welding more reliable, more stable, faster, and more intelligent.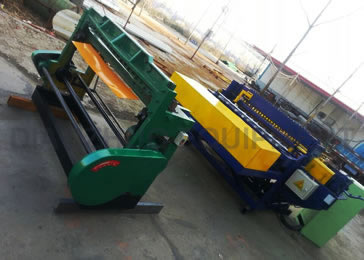 2. This equipment adopts the pneumatic pressure welding method. The welding pressure is even and the welding spot is firm and stable.
3,
Fence Welding Machine
welding electrode head made of high-quality chromium zirconium copper material, long life, reducing production costs.
4, enhanced design of the transformer (with patent), to meet the high-speed continuous welding, and there is no open welding, leakage welding phenomenon.
5. The transformer electrode adopts circulating water cooling method, which prolongs the service life and reduces the failure rate.
6, the entire operation only -2 people, greatly reducing the labor costs.
7, using PLC programming control, user-friendly operation interface, easy to operate and master.
8. Mesh size adjustment adopts LCD touch screen, all welding parameters and production data are convenient and fast to set.