How to realize the industrial energy saving of wire drawing machine?
In the course of the operation of the
wire mesh machine
, there are many uncertainties involved, and in particular, the used die is prone to wear. In this way, it will interfere with the operating state of the equipment, and it may also cause an increase in the load force, which means that its energy consumption will increase. In addition, it may also have a negative impact on product quality.
Everyone should know that if the load of the wire mesh machine increases, then the reverse pull it receives will also increase. In this way, the operating state of the equipment will be seriously affected, for example, the problem of wire breakage will easily occur. Seriously, it will even cause serious waste and reduce the product's output and pass rate. So how can we adjust to achieve the same purpose?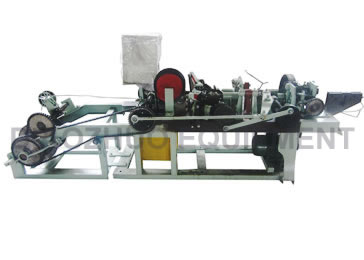 In response to this problem, we believe that in the actual operation, we should take some effective measures as far as possible to ensure the stability of the wire mesh machine equipment. For example, we can detect the voltage and current signals generated during the operation of the control system by detecting the control system, so that we can also understand the amount of change in its load. Then we can make appropriate adjustments according to the changes in its load.
In other words, we can adjust the operating parameters of the wire mesh machine equipment based on the obtained data, and maintain the stability of the back tension as much as possible. In this way, not only the output of equipment can be guaranteed, but also the efficiency of operations can be greatly improved, which means that it has a certain energy-saving effect.
In addition, we can also consider the use of frequency converters for regulation. In this way, the system control accuracy of the
wire mesh machine
can be greatly improved to meet the technical requirements. After being put into use, compared with before, it can not only guarantee the quality of the product, but also save a lot of electricity.