Structural parts of wire mesh welding machine.
Specializing in the production of steel wire welding net machine factory is hebei carve screen equipment co., LTD., the factory has many years of wire mesh welding machine research and development and production experience, advanced production technology, production of steel Wire Mesh Welding Machine for sale won the unanimous approval and favorable comment of customer sales.
The structural parts of wire mesh welding machine are described below.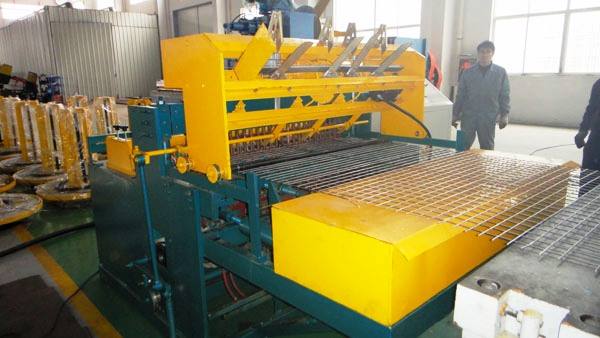 (1) welding system: the wire mesh welding machine adopts European technology, USES special copper belt, improves the conductivity, and greatly saves energy.
(2) professional welding transformers: the materials are imported from Japan, and the technology is excellent European technology.
(3) longitudinal diameter feeding mechanism: its main gear elements and electronic components are made in Europe or Asia.
(4) longitudinal diameter storage rack: this is designed and manufactured by professional engineers.
(5) control system: it adopts the European special anti-interference servo motor and controller, which can be configured with the customer's requirements.