Small Weaving Machine For Sale
If you are looking for small weaving machine for sale in china,you can pay attention to Hebei Diaozhuo Wire Mesh Equipment Co.,Ltd.The product produced by our factory has various kind and high quality. And we can also produce various wire mesh machines according the clients' requirement.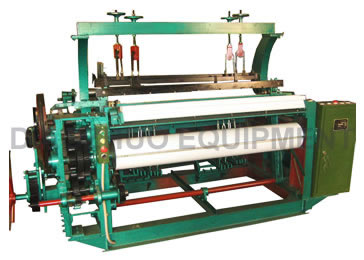 Characteristics:
1. Plane can and connecting rod rolling wheel transmission, which is the most advanced technology are adopted, making it easy and stable to run.
2. Rolling transimmision is adopted in entire structure instead of slide block and slide rod, which doesn't need lubricant and decreases the wearing part.
3. It is an environmental product whose noise is not more tan 82dB(A)
4. Low strength plastic yarn which is made from 100% regenerated plastic can be adpoted to weave.
5. It is high efficient and energy economical.
6. As required, equipped with electronic intelligent fabric-lifting unit which is featured with the compensation setting to the warp/weft density casually.
If you are interested in our machine, please contact us! We always look forward to working with you!