Wire Mesh Weaving Machine For Sale
Do you want to know where there is wire mesh weaving machine for sale? Hebei Diaozhuo Wire Mesh Equipment Co.,Ltd. is professional in providing these machines.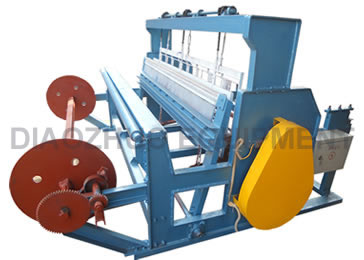 Description
1. Advantages: compact structure, low noise, and high efficiency, easy to operate.
2. Manufacturing types of wire mesh with specific standards through different molds.
3.Application: Crimped Wire Mesh is extensively used in industry, agriculture, architecture, spaceflight, especially, in mining for classification sieving (commonly known as the Mine Screen net or Mine screen loom), etc.
Our company produces a large number of high-quality machines, you can visit our official website to learn more product information. We sincerely expect with your earnest and cooperation and get outstanding achievement !