Razor Wire Machine production steps?
Razor Wire Machine production steps?
The Razor Wire Machine produced by our company is divided into two steps: a stamping process, and a very important envelope forming line. The most critical step in the production of blade barbed wire by Razor Wire Machine is through the design of a precision wrapper wheel set through several consecutive presses, so that the punched blade and steel wire are pressed into a tight and even type, and finally passed. The top pressure is produced and the arc is produced. It is closed by the adjustable forming frame of the next diameter, and finally it is closed to the set roll diameter.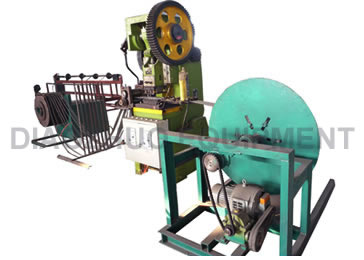 Dimensions:
1. Packing machine: 3 sets of X length 1.3mX width 0.7mX height 1.1m
2. Main machine (steel band press machine): length 1.1mX width 0.85mX height 2.0m
3. Take-up machine: length 1.4mX width 0.75mX high 1.0m
Total weight: 2.6T