Loop Tie Wire Making Machine supplier
Hebei Diaozhuo Wire Mesh Equipment Co.,Ltd. is a professional Loop Tie Wire Making Machine supplier china.We specialize in providing all kinds of machines. such as:Hexagonal Mesh Machine and Wire Mesh Welding Machine.We are professional China Gabion Mesh Machine exporter.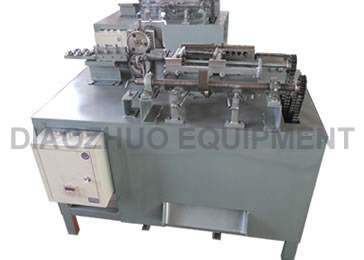 Cerclage wire is the disc-shaped steel straightened, cut off into a buckle. It is a series of products bundled with special consumables in the fields of construction, environmental protection, postal services and finance. Forming specifications generally 3.5 inches to 12 inches. The recent standardization will be used in the construction and other industries, but also bundled with the industry standardization of new technology applications.
Wire specifications based on foreign user requirements, including 3.5 inches to 12 inches, the specifications of 0.5 inches.