As one of the professional hexagonal wire netting machine manufacturers, Hebei Diaozhuo Wire Mesh Equipment Co.,Ltd.We specialize in producing for many years and are experienced in this field.
Not only high production efficiency, but also the quality of the mesh. Hexagonal machine design is reasonable, the use of computer control, mechanical and electrical integration, automatic completion of spinning, cutting, Juan network, lock and other processes. Produced by the screen used for highways, stadiums, parks, warehouses, zoo fences, fencing construction sites, captive poultry, slope greening, pipe insulation network.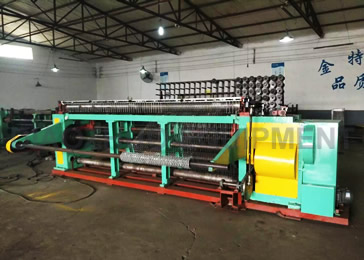 The maximum speed of hexagonal wire mesh machine can reach 65 meshes per minute, and can adjust the speed according to the raw material condition appropriately to reduce the broken rate. Smooth operation, low noise. A broken wire, broken net, remember long in place automatic shutdown device, and the police. Mesh width, can weave 4 feet Shuangfu. Net uniform neat, and in any position in the middle of wire.
Hex series NW series is suitable for building, insulation, protection, fencing and other low-carbon steel wire galvanized hexagonal weaving. The machine adopts horizontal structure and CNC reverse and reverse rotation machine. It runs smoothly and the CNC reverse and reverse twist equipment factory has the advantages of high production efficiency, uniform meshwork, flexible and reliable operation and low technical requirement of operator.
We have high quality Hexagonal Mesh Machine for sale. If you are interested in our products, please contact us. We have been looking forward to working with you!