Hexagonal Wire Netting Machine supplier
If you want to find a professional Hexagonal Wire Netting Machine supplier china,you can pay more attention to Hebei Diaozhuo Wire Mesh Equipment Co.,Ltd.
Hexagons from the hexagonal machine, can improve the crack resistance, hexagonal net manufacturing to rigorous calculation of check, and then the exact layout of the design specifications, and then through the current cross-welding to make vertical and horizontal welding together. The whole hexagonal mesh spacing size neatly uniform, the stress transfer evenly, the load can be evenly spread throughout the concrete structure, to prevent the occurrence of cracks.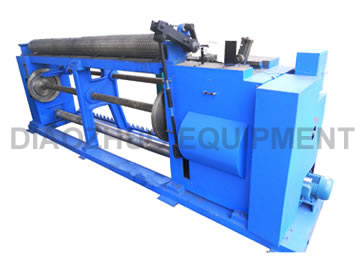 Hexagons from hexagonal machines, tendons and distribution of tendons can be used smaller diameter, with a more dense spacing of the reinforcement, in addition to longitudinal ribs and cross-bar into a network structure, is conducive to prevent the occurrence and development of concrete cracks. According to the actual test results, the laying of reinforced road network than the net, can reduce the occurrence of cracks. And hexagonal loss is minimal.
Our company has high quality Hexagonal Mesh Machine for sale.If you need our products, please contact us. We have been looking forward to working with you!