Wire Mesh Welding Machine for sale
Hebei Diaozhuo Wire Mesh Equipment Co.,Ltd. has high quality Wire Mesh Welding Machine for sale.We produce a large number of products, we have many years of production experience, our product quality is guaranteed.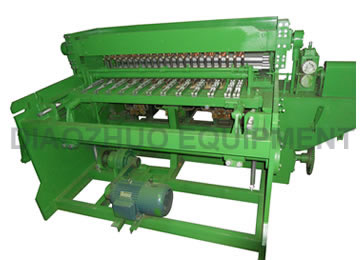 The product produced by this machine is widely used in industry and construction, such as building board, the roof, the wall, the bridge, concrete road, the floor, the airport, cement pipe, concrete prefabricated components, retaining wall, protection slope, the tunnel, the dock, the dyke, construction reinforcing mesh; highway; railway; bridge; enclosure mesh; fencing and so on.
If you are interested in our Wire Mesh Welding Machine, please contact us. We have been looking forward to working with you!