Steel Grating Welding Machine
Steel grating welding machine is to improve the continuous operation of steel grating welding machine reliability, save labor, improve production efficiency, based on the design and development of green. Mainly by the welding host, automatic blanking system, servo lifting system, semi-automatic feeding system and control system, is specifically for the steel grating products welding machine.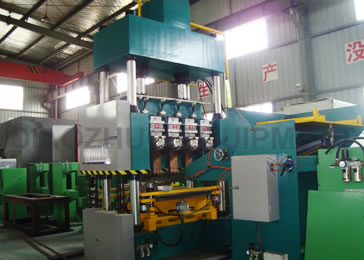 Machine Characteristics
1. The machine adopts technology of power electronic synchronous control; the welding time and separate-welding are combined by digital integrated circuits.
2. The machine adopts hydraulic device to control welding electrode; it can weld two spots one time when flat bar thickness is below 4mm.
3. The machine adopts imported pneumatic elements---two air-cylinders to supply energy for drawing mesh part.
4. The machine adopts water cooling device to lower the temperature of welding spots to guarantee the welding quality.
If you are interested in our products, please contact us. We have been looking forward to working with you!