Are you looking for hexagonal wire netting machine china? Hebei Diaozhuo Wire Mesh Equipment Co.,Ltd. is a good choice.Our company has many years of production experience, is trustworthy. And we are strict quality control, rigorous evaluation, you can rest assured that choice.
The Hexagonal Wire Netting Machine suit to weave hexagonal wire netting in normal and reverse twist. They are classified five types according to the different opening: 1", 1 1/4", 11/2", 2", 3".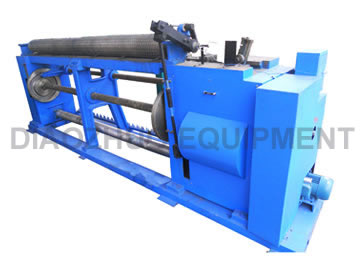 The machine can continuously work, below are the characteristics:
Smooth running, low noise, automatically stop and give an alarm when there's something wrong
Scope of weaving: 1.22m double width or 2.44m single width
Used clutch arrester, neatly handle
Concentrate lubricating system, simply operate
The motor's power: 2.2KW. Three-phase current
We are one of the professional hexagonal wire netting machine manufacturers.If you are interested in our products, please contact us. We have been looking forward to working with you!