Chain Link Fence Machine manufacturer
Hebei Diaozhuo Wire Mesh Equipment Co.,Ltd. is a professional Chain Link Fence Machine manufacturer. Our factory has more than 25 researchers with high diathesis, so the product produced by our factory has various kind and high quality.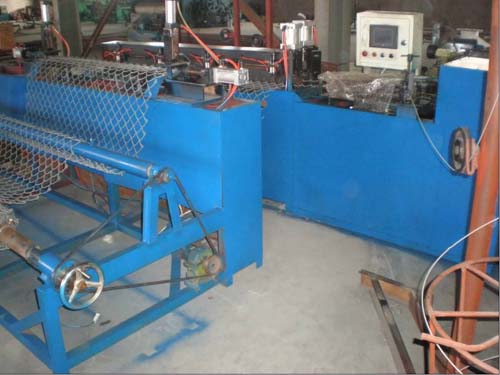 Full Automatic Chain Link Fence Machine is a new automatic type machine for Chain Link Mesh. It is develops on the basis of semiautomatic mechanical and the mechanical and electrical completely automatic machine, It is a comprehensive model machine, that gather the machinery and pneumatic. And its structure is very simple, the weight is light, and take less place. And it adopt the new Frequency and electronically controlled clutch, can operated convenient and maintenance simply. The general knowledge is very easy to hold, onespecialized worker can operated several sets machine,the output is high, it is the best choice for the Business, factories,and individual.
We are famous China gabion mesh machine exporter.If you are interested in our machine,please contact us.We sincerely expect with your earnest and cooperation and get outstanding achievement !