Automated Diamond Mesh Machine for sale
Hebei Diaozhuo Wire Mesh Equipment Co.,Ltd. has high quality Automated Diamond Mesh Machine for sale.Our company is professional, you can learn about our products through the official website.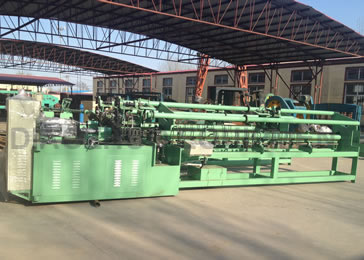 The operation matters of Automated Diamond Mesh Machine:
1. Operation is strictly prohibited to pick gloves to prevent accidents.
2. Check all parts of the electrical, electromagnetic clutch, gear, mold, oil, cooling system is good.
3. No exception before driving production.
4. Add 30 # iron inside the iron.
5. In the cooling tank plus liquid and water.
6. Winding wire forming die is composed of guide plate, helix sleeve and fixing bracket. The die is fixed on the bracket according to the mesh size. The wire sleeve is adjusted before and after to ensure the wire is smooth. The resistance of the wire pressing mechanism is adjusted to control the formation of the product quality.
7. To achieve automatic network status.
If you are interested in Automated Diamond Mesh Machine, please contact us. We have been looking forward to working with you!