Gabion Mesh Machine manufacturer
Hebei Diaozhuo Wire Mesh Equipment Co.,Ltd. is a professional Gabion Mesh Machine manufacturer.Our products quality is trustworthy. And we have many years of production experience, our company is trustworthy.
Gabion machine production, simply put the stone into the cage can be sealed. Construction is simple, without special skills. Strong ability to withstand natural damage and corrosion and weather resistance. Good flexibility: no structural joints, the overall structure of ductility. Save shipping costs. It can be folded up for shipment and assembled on the jobsite.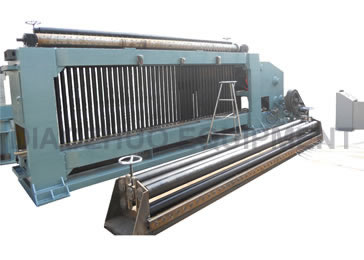 Gabion can withstand a wide range of deformation, but still not collapse. Apply to create rivers and lakes sea, highway, railway, waterway, mining, water conservancy projects such as slope protection, bank protection. Drainage consolidation, resist the advantages of erosion. More applicable to deformable geology, swollen soil quality, as well as vegetation rehabilitation, ecological restoration and earthquake mitigation engineering structures. For some special sections is also particularly applicable.
The silt between the stones in the cage of the gabion cage is conducive to the production of plants and can be fused with the surrounding natural environment. Outstanding permeability prevents the formation of hydrostatic forces. The gabion net produced by the gabion machine is conducive to the stability of the hillside and the shore and has the corrosion resistance: the galvanized material is not afraid of the sea water. Barren hills and hollows, rocks and soil, difficult to handle the hillside sections can use gabion.
We are professional China Gabion Mesh Machine exporter.If you are interested in our products, please contact us. We look forward to working with you!