​Hexagonal wire mesh machine
Not only high production efficiency, but also reliable mesh quality. The hexagonal wire mesh machine has a reasonable design, adopts microcomputer control, electromechanical integration, and automatically completes spinning, shearing, coiling, and seaming. The screens produced are used in highways, stadiums, parks, warehouses, zoo fences, fences on construction sites, captive poultry, greening of slopes, and the use of pipes for thermal insulation.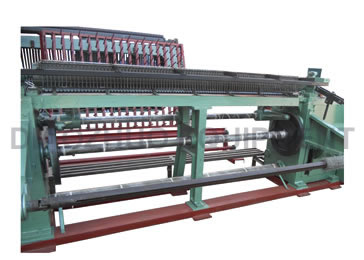 The maximum speed of
hexagonal wire mesh machine
is up to 65 meshes per minute, and the speed can be appropriately adjusted according to the condition of raw materials to reduce the breakage rate. Smooth operation, low noise. Broken wire, broken net, long automatic stop device in place, and alarm. The wide web can be woven at the same time as 4-foot double happiness. The mesh is neat and even, and it can be wired in any position.
The
hexagonal wire mesh machine
NW series is suitable for the weaving of low carbon steel galvanized hexagonal nets, such as construction, heat preservation, protection, and fences. This model adopts horizontal structure, CNC positive and negative twisting machinery, stable operation, and CNC positive and negative twisting equipment factory. It has high production efficiency, uniform mesh preparation, flexible and reliable operation, and low operator technical requirements.