grassland fence machine
The
grassland fence machine
equipment is a new type of equipment newly researched and produced by our company. It can automatically twist and warp the warp and weft threads. The fence structure of the grassland produced is novel, sturdy, precise, and has a strong integrity. The production capacity is 150m/. h, the overall performance is reliable.
Grassland fence machine
products mainly use AJ3F high-strength galvanized steel wire, with advanced machinery and equipment carefully processed, automated screwed.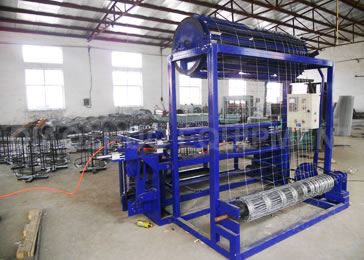 Grassland fence machine
Mechanical production features: flat surface, strong structure, precision, twisted flowers plus 4-5 tons of pressure screwed into, and the mesh even, strong integrity, even if the local cutting, local stamping does not occur loose phenomenon, The product has good anti-corrosion performance, especially adopting advanced pressure wave technology to form a wavy bend between each grid, which makes the net surface more even, and relieves thermal expansion and contraction and prevents When the beast strikes, the mesh surface automatically returns to the position, which has the advantage that the general steel mesh does not have.