Wire Mesh Weaving Machine for sale
As a professional supplier,Hebei Diaozhuo Wire Mesh Equipment Co.,Ltd. has high quality wire mesh weaving machine for sale.Our company has a wealth of experience in the production of this product, we strictly control the quality of our products is worth your trust.
The machine has the international level. It adoped non shuttless lead the woof, and send longitude automatic by the machine, snip passively. The mesh that weave by the machine is widely used to filtrate the liquid and gas and soil grain in petroleum, chemical, machinery, war industry and spaceflight industry.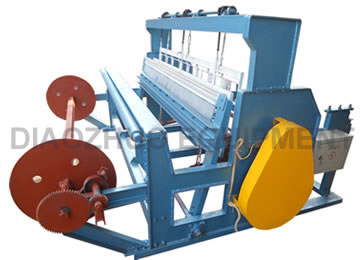 v Single electromotor driving
v Automatic compensation of winding and warp feeding
v It stops automatic when the latitude and longitude is cut off
v Be propitious to soft ferrous metal stainless steel, Flexible brass wires galvanized wire and organic fiber
We are professional weaving machine manufacturers.We can produce a large number of quality products, if you are interested in our products, please contact us. We always look forward to working with you!