The razor wire machine is a special machine for producing the razor wire mesh , It has high efficiency and good quality , The machine is compact structure and small volume , Easy to operate ,easy to adjust ,easy to maintain,and low energy consumption Suitable for the production of various types of razor wire ,The equipment is mainly composed of punching machine and coiling machine which also includes decoiling machine and collection machine .
Punching machine :Pressing galvanized steel plate or stainless steel plate into different types of blades according to requirements.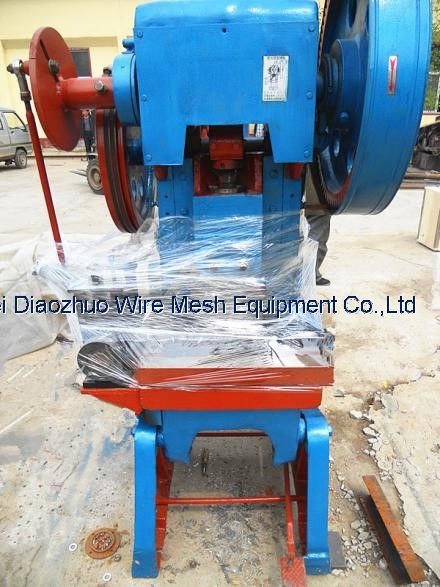 Coiling machine: the blade that has been punched with sheet material is tightly wrapped with the steel wire or stainless steel wire that has been passed through by the Coiling machine , so that the blade and the wire cannot fall off easily.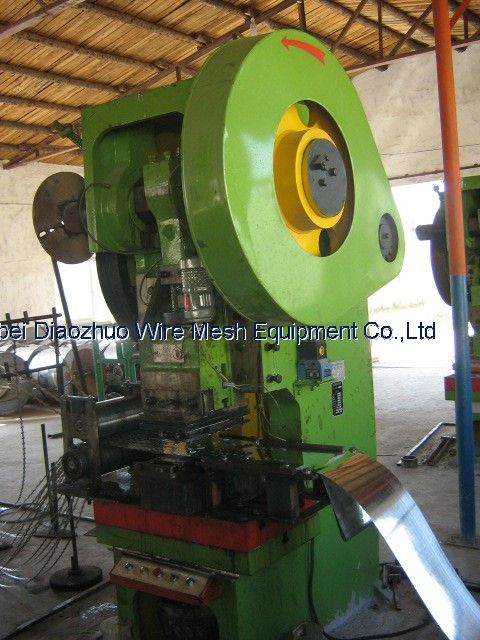 Razor wire mesh is widely used in military area, prisons, detention center, government agencies, Banks, as well as the living community, private house, villa fence wall doors and Windows, highway, rail barrier, border, such as used for protective security, obviously has become the mainstream in high fence.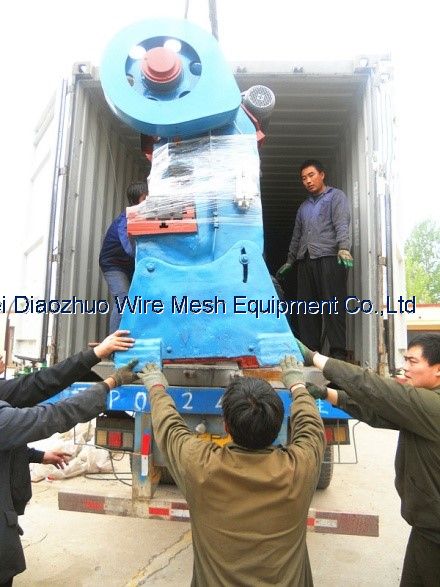 Razor wire machine is easy to operate and the products produced are widely used ,As one of many manufacturers , Why can our products be trusted and purchased by you ?
Firstly We have own factory ,we can supply high quality products ,reasonable price and excellent service . Our factory has engineers specially responsible for going abroad to help customers debug Razor Wire machine .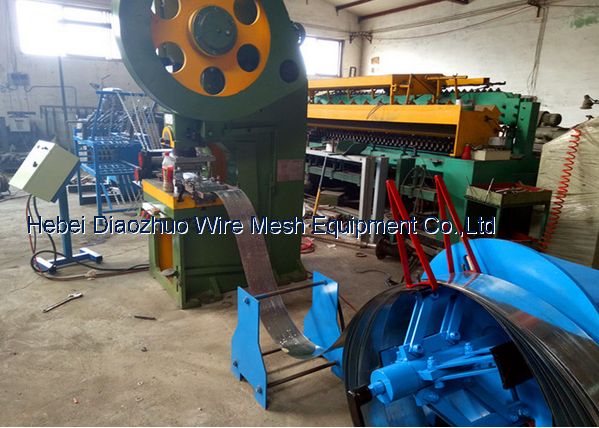 Secondly Our factory has more than 10 researchers with high diathesis, So we can also produce the razor wire machine according the clients' requirement .
Thirdly We are regular wire machine manufacturers , our production process is carried out in accordance with the international standards , our factory has very strict rules and regulations , every detail of production we will carry out strict control and our factory area has reached 50000 square meters .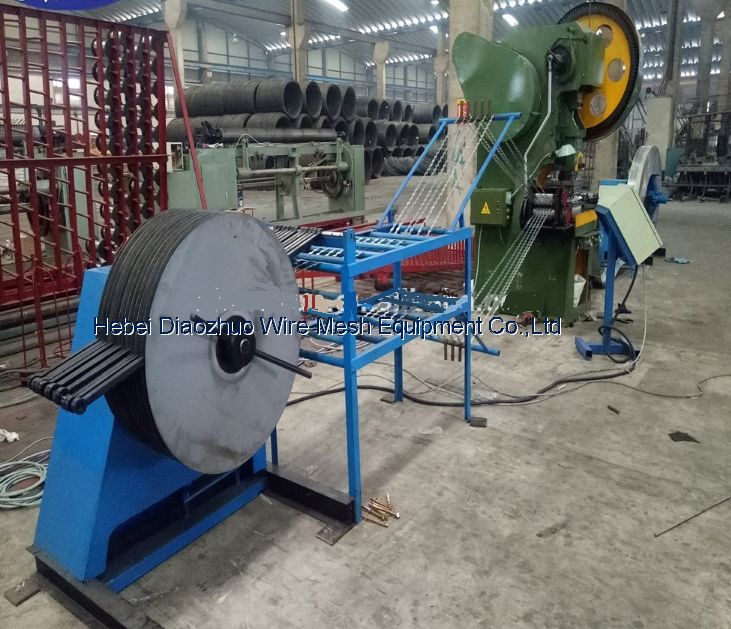 Finally If you place an order , We start production , We will take the video of the production schedule and send it to you every week , After the product is finished we will send you the packaging and packing of the product into the video to you ,you also can visit our factory ,we are glad to show you our production strength .
Our products has been sold to all over the world . We are look forward to establish business relationship with you .