Weaving Machine Manufacturers
Hebei Diaozhuo Wire Mesh Equipment Co.,Ltd. is one of the professional weaving machine manufacturers in China.We follow the policy of Seeking Development through Quality and Establishing Reputation Via Quantity Products. We try to meet customers' requirements with excellent quality products.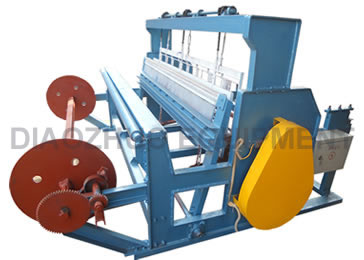 Product description
1 Our machine is easy to master with CNC cutting. It has the automatic stop device on breaking, so it will not be defective in the normal work.
2 It takes an hour to produce grass plate 50m-80m. One machine can finish compression, sewing, weaving, traction and cutting.
3 The main components is of high-quality components: electric motors, transmission gears, bearings and other selected domestic and international brand-name products.
4 Professional quality assurance: professional production equipment, professional technology, production of professional staff, professional selection of steel and professional machinery parts, manufacture of specialized machinery products.
5 Capacity: 45-80 square meters

We look forward to working with you to establish long-term, friendly cooperation!