Steel Grating Welding Machine for Sale
Steel Grating Welding Machine is designed and developed on the basis of improvement of continuous operation reliability of steel grating welder, labor saving, improvement of production efficiency, as well as green environmental protection. It is mainly composed of welding mainframe, automatic blanking system, servo lifting system, semi-automatic feeding system and control system, and it is a welder specially aiming at steel grating products.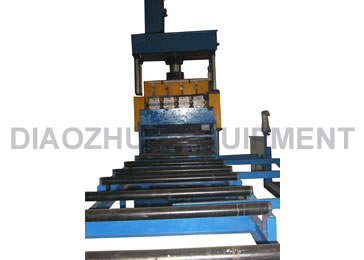 Our product introduction:
Input the power: 3phase 380V 50HZ
Specified input power: 1600KVA
Amount welds the electric current: 200KA
Weld the electric current the most largly: 350KA
Quality control
We always pay more attention to the quality of our machine, Standard quality control system and team are responsible to insure the high quality in every process. We are devoted to producing a more efficiency and safer mesh welding machines.
If you want to buy this machine, please contact us. We look forward to working with you!