Industrial Metal Punching Machine for Sale
Hebei Diaozhuo Wire Mesh Equipment Co.,Ltd. has the industrial metal punching machine for sale.We have many years of product production experience, and strict requirements of product quality. Welcome to buy.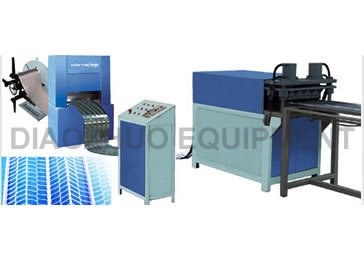 Industrial Metal Punching Machine development direction:
First of all,punching machine high efficiency and high precision is the primary direction. Speed and precision punching machine and other CNC machine tools two important indicators, directly related to the product quality and grade, product production cycle and the competitiveness of the market. Improve the accuracy of processing requirements to improve the system control accuracy; high efficiency requirements to improve the parameters of high-end CNC system. Second, to the direction of intelligent development. Industrial Metal Punching Machine requires the characteristics of automation and intelligence, artificial intelligence in the field of computer penetration and development, CNC system to the intelligent direction, with intelligent technology to equipment with adaptive control, intelligent diagnosis, intelligent monitoring and other functions.
If you are interested in our machine, please contact us. We always look forward to working with you!