If you want to know the Hexagonal wire netting machine price,you can pay more attention to Hebei Diaozhuo Wire Mesh Equipment Co.,Ltd.Our company has many years of production experience in this product, strict quality requirements for the product, you can rest assured to buy.
This machine adopts a skill of clockwise and counterclockwise twisting. Our factory produce the straight and reverse twisted hexagonal wire netting machine with the models such as 1/2'',5/8'',3/4'',1'',1-1/2'',2'' and so on. Based on the principle of clockwise and counterclockwise, there series of products are suitable to manufacture hexagonal wire netting whose cell size is compatible with the weaving machine.
Application: With a bright prospect, these products are widely used in fences of farmland and grazing land, reinforced ribs of building walls and other nets for separation.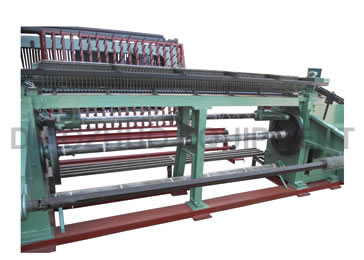 Advantages: Based on the principle of clockwise and counterclockwise twisting, it is unnecessary to make the iron wire spring form for this machine to work consecutively so that the productivity increase a lot.
Feature:
1. It reaches 65 cells per minute as its maximum speed and adjust the speed depending on different raw materials in order to reduce breaking rate.
2. Wide breadth of net. It can weave double 1.1 meters width, and can weave single 2.2 meters.
3. Tidy and consistent cell distribution. It is easy to take a thread anywhere.
4. Equipped with clutch brake and spot start. It is easy to operate and reliable. It is easy to operate.
5. Reliable centralized lubrication. It is easy to use.
6. Solid and durable, Easy to maintain and adjust.
We have high quality Hexagonal Mesh Machine for sale.If you are interested in our products, please contact us. We always look forward to working with you!