Hebei Diaozhuo Wire Mesh Equipment Co.,Ltd. is a famous field fence machine factory in china.Our factory seeks development by creation and existence by quality. And the product produced by our factory has various kind and high quality.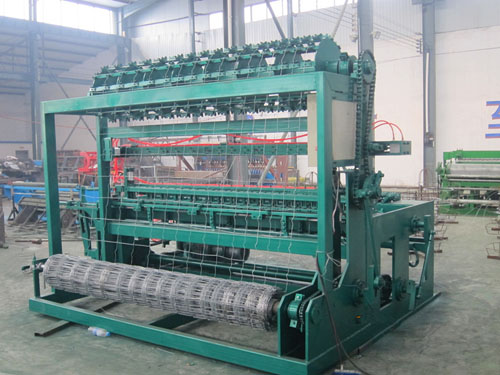 Advantages of Machine
1. Dischargeable mesh winding roller;
2. Frequency -adjustable motor--adjustable speed, no inertia force and save 30% power;
3. Liner guiding line--High feeding speed;
4. Pneumatic cutter--high speed and easy maintenance;
5. Counter to calculate weaving length automatically;
6. Different mesh size in longitude and latitude for choice;
7. Sophisticated control--easy operation and smooth running and High-degree automation;
8. Schneider low-voltage electronics; Inverter for adjusting speed;
9. Steel cover on machine for safety operation.
10. Application: extensively used for preserving the environmental balance, preventing landslide, and livestock fences.
If you are interested in our machine, please contact us. We are always looking forward to working with you!