Crimped Wire Mesh Machine price
If you want to know crimped wire mesh machine price,you can pay more attention to Hebei Diaozhuo Wire Mesh Equipment Co.,Ltd.Our company always takes great care in ensuring safety and products' quality.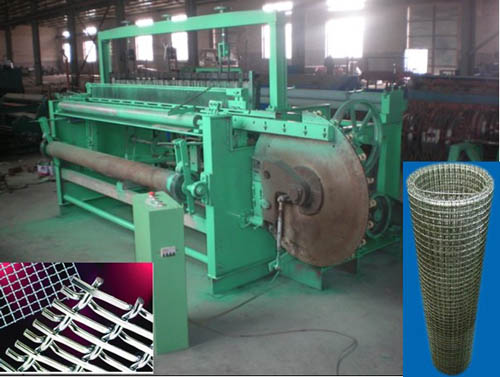 Illustration of working principle:
The series of hydraulic pressure crimped wire mesh weaving machine can weave crimped wire net of steel, iron, lead and stainless steel with big diameter. The net is weaved by the machine after the thick wire is formed to crimp by the rolling machine. The width of net is 0.9-2.5m and the diameter of wire is 5-12mm. The size of the mesh is 10*10--100*100mm.
Application:
Owing to its solid structure, the net is used in many aspects such as industry, agriculture, architecture and feed etc.
Advantages:
The structure of the machine is compactness and rational. It performs satisfactorily and runs smoothly. The machine produces wire net mesh with special process. So the size of the mesh is invariable.
If you are interested in our machine, please contact us. We always look forward to working with you!