Wire Mesh Welding Machine Supplier China
Wire mesh welding machine adopts electrical and electronic synchronous control technique, both welding time and separate-control welding is composed of digital and integrated electric circuit. This operation is accurate, it has stable function , firm welded point, without welded tracks. Not only welding speed is fast, but also it is easy to learn and operate. The machine is equipped with precise equipment for weft cutting and positioning, so the length of wefts is identical and regular , it is unnecessary to slice the side . Drawing mesh system adopts elastic tension and opening positioning mesh, it is easy to regulate mesh hole , and mesh opening size is rather accurate, welding aperture could adjust randomly within range.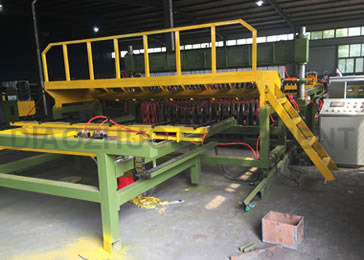 Hebei Diaozhuo Wire Mesh Equipment Co.,Ltd. is a professional wire mesh welding machine supplier china, and we try to meet customers' requirements with excellent quality products.We sincerely expect with your earnest and cooperation and get outstanding achievement !