Hebei Diaozhuo Wire Mesh Equipment Co.,Ltd. is one of the professional welding machine suppliers in china.Welding Machine has the character of high speed,high efficiency,depth,non-deformation quality,and thermal impact on small area.High quality welding, weld formation, spot clean, efficient and environmental.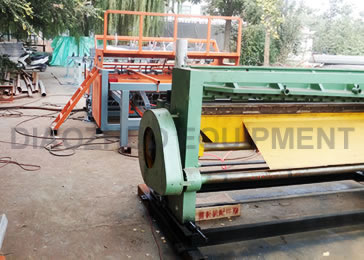 Our welding machine mainly used for carbon steel .ordinary steel ,stainless steel,laser welding between different steel,416 stainless steel -310 stainless steel ,nickel alloy 347 stainless steel ,nickel electrode-cold forged steel, nickel content of the different double -metal band,titanium,nickel ,tin,cooper ,aluminum, chromium, niobium,gold ,silver and other metals and their alloys,and steel.Kovar alloy and other alloys of the same material between the solder.Copper-nickel,nickel-titanium,copper-titanium,titanium-molybdenum,brass copper,mild steel-cooper other dissimilar metal .Cell phone batteries, jewellry, electronics,sensors,precision machinery,communica-tions,water bottle spilled pot of coffee pots, handicrafts and other industries.
If you are interested in our machine, please contact us. We are always looking forward to working with you!