Hexagonal wire netting machine for sale
Hexagonal wire netting machine for sale with beautiful and durable, no distortion, quick installation, is a more ideal metal guardrail products. With anti-corrosion, anti-aging, anti-sun, weather and other characteristics. For the anti-corrosion form can be used electroplating, hot dip, spray, dip the way. Use and scope of use: Mainly used for parks / zoo fences, schools, field circumference, road traffic isolation, temporary isolation zone.
Hexagonal wire mesh machine protection system uses double-twisted hexagonal metal mesh surface of the bridge pier for protection, this plastic-wrapped twisted pair hexagonal metal mesh with the protected surface tightly integrated to effectively prevent landslides. This is due to the effective interception of the metal mesh. The size of the metal mesh has a lot to do with the wire diameter of the wire. Their perfect combination greatly enhances the use of wire mesh.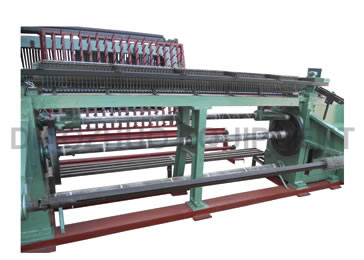 Hexagonal wire machine weaving in the process of broken wire, broken net or total length in place automatically shut down, and the alarm; reduce broken net, improve production efficiency; neat and uniform mesh, and can be any network in the middle of the location of reinforced to enhance the network Tensile strength; the machine is equipped with automatic lubrication system, take centralized lubrication, the use of more convenient.
With many years of production experience, our products are trustworthy!If you are interested in Hexagonal Mesh Machine for sale, please contact us. We have been looking forward to working with you!