Hexagonal Mesh Machine cheap price
Do you want to find Hexagonal Mesh Machine cheap price in china?If you want,you can pay more attention to Hebei Diaozhuo Wire Mesh Equipment Co.,Ltd.
Hexagonal Mesh Machine is one kind of special equipment for twisting metal wire hexagonal mesh with big wire, big mesh and wide breadth. The product has widely purpose, with its good corrosion resistance and oxidation resistance, serves well as strengthing, protection and temperature keeping materials in the form of mesh container, stone cage, isolation wall, boiler cover or poultry fence in construction, petroluem, chemical, breeding, garden and food processing industries.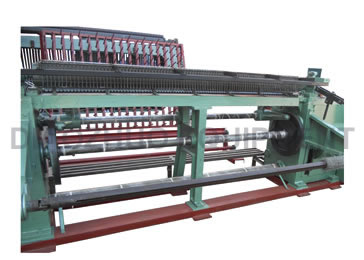 The machine is composed with main body, wire-wrapper and net-collector. It has the feature of rational design, simple structure, smooth running, excellent performance, reliable operation and convenient maintenance.
Our company is a professional Gabion Mesh Machine supplier.If you are interested in our machine, please contact us. We are always looking forward to working with you!